Overview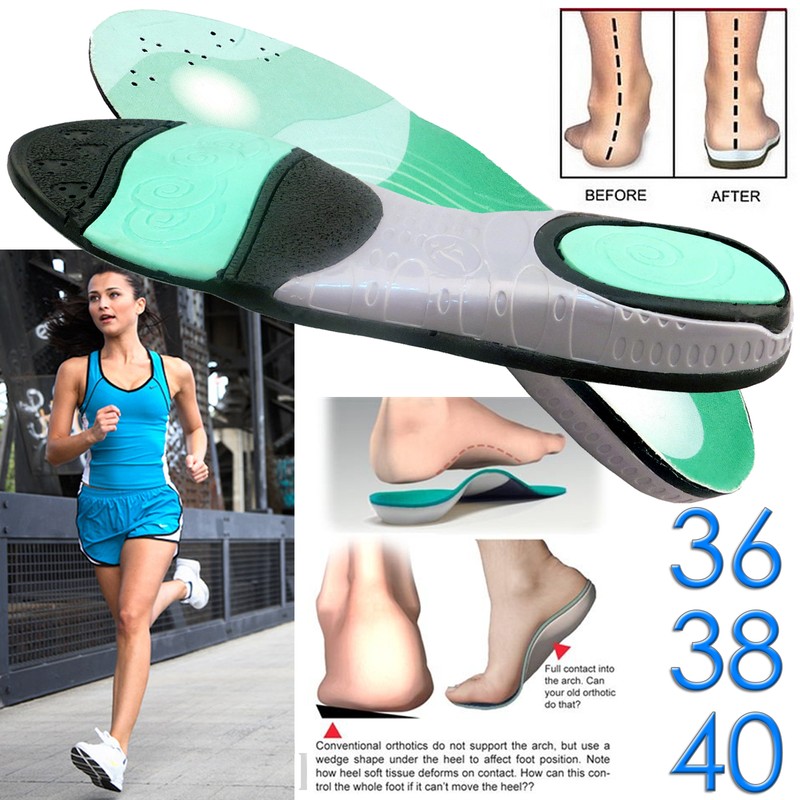 Flexible flatfeet are considered normal in young children because babies are not born with a normal arch. The arch may not form fully until sometime between ages 7 and 10. Even in adulthood, 15% to 25% of people have flexible flatfeet. Most of these people never develop symptoms. In many adults who have had flexible flatfeet since childhood, the missing arch is an inherited condition related to a general looseness of ligaments. These people usually have extremely flexible, very mobile joints throughout the body, not only in the feet. Flatfeet also can develop during adulthood. Causes include joint disease, such as rheumatoid arthritis, and disorders of nerve function (neuropathy). Unlike a flexible flatfoot, a rigid flatfoot is often the result of a significant problem affecting the structure or alignment of the
bones
that make up the foot's arch. Some common causes of rigid flatfeet include. Congenital vertical talus. In this condition, there is no arch because the foot
bones
are not aligned properly. In some cases, there is a reverse curve (rocker-bottom foot, in which the shape is like the bottom
rails
of a rocking chair) in place of the normal arch. Congenital vertical talus is a rare condition present at birth. It often is associated with a genetic disorder, such as Down syndrome, or other congenital disorders. The cause is unknown in up to half of cases. Tarsal coalition (peroneal spastic flatfoot). In this inherited condition, two or more of the foot
bones
are fused together, interfering with the flexibility of the foot and eliminating the normal arch. A rare condition, it often affects several generations of the same family. Lateral subtalar dislocation. Sometimes called an acquired flatfoot, it occurs in someone who originally had a normal foot arch. In a lateral subtalar dislocation, there is a dislocation of the talus bone, located within the arch of the foot. The dislocated talus bone slips out of place,
drops
downward and sideways and collapses the arch. It usually occurs suddenly because of a high-impact injury related to a fall from a height, a motor vehicle accident or participation in sports, and it may be associated with fractures or other injuries.
Causes
Family history, experts say fallen arches can run in families. Weak arch, the arch of the foot may be there when no weight is placed on it, for example, when the person is sitting. But as soon as they stand up the foot flattens (falls) onto the ground. Injury, arthritis, tibialis posterior (ruptured tendon), pregnancy, nervous system or muscle diseases, such as cerebral palsy, muscular dystrophy, or spina bifida. Tarsal Coalition, the
bones
of the foot
fuse
together in an unusual way, resulting in stiff and
flat
feet. Most commonly diagnosed during childhood. Diabetes. Age and wear and tear, years of using your feet to walk, run, and jump eventually may take its toll. One of the eventual consequences could be fallen arches. The posterior tibial tendon may become weakened after long-term wear a tear. The postario tibial tendon is the main support structure of the arch of our feet. The tendon can become inflamed (tendinitis) after overuse - sometimes it can even become torn. Once the tendon is damaged, the arch shape of the foot may flatten.
Symptoms
People will have a very heavily dropped arch and it won?t affect them at all and people will have it slightly dropped and it could cause fierce problems. It could cause things like plantar fasciitis, it could cause heel spurs, desperate ball-of-the-foot pressure, or pressure on the big
toe
known as the hallux which causes discomfort in the foot. It will create problems upwards to the knees, hips and the back once you?re out of line.
Diagnosis
You can test yourself to see if you have
flat
feet or fallen arches by using a simple home experiment. First,
dip
your feet in water. Then step on a hard
flat
surface
, like a dry floor or a piece of paper on the floor, where your footprints will show. Step away and examine your foot prints. If you see complete/full imprints of your feet on the floor, you may have fallen arches. However, it?s important to seek a second option from a podiatrist if you suspect you have fallen arches so they can properly diagnose and treat you.
Non Surgical Treatment
Some patients with
flat
feet may automatically align their limbs in such a way that unpleasant symptoms never develop. In such cases treatment is not usually required. Pain in the foot that is caused by
flat
feet may be alleviated if the patient wears supportive well-fitted shoes. Some patients say that symptoms improve with extra-wide fitting shoes. Fitted insoles or orthotics (custom-designed arch supports) may relieve pressure from the arch and reduce pain if the patient's feet roll or over-pronate. The benefits of an orthotic only exist while it is being worn. Patients with tendonitis of the posterior tibial tendon may benefit if a
wedge
is inserted along the inside edge of the orthotic - this takes some of the load off the tendon tissue. Wearing an ankle brace may help patients with posterior tibial tendinitis, until the inflammation comes down. Rest, doctors may advise some patients to rest and avoid activities which may make the foot (feet) feel worse, until the foot (feet) feels better. A combination of an insole and some kind of
painkiller
may help patients with a ruptured tendon, as well as those with arthritis. Patients with a ruptured tendon or arthritis who find insoles with painkillers ineffective may require surgical intervention. Patients, usually children, whose
bones
did not or are not developing properly, resulting in
flat
feet from birth, may require surgical intervention to separate fused
bones
(rare). Bodyweight management, if the patient is obese the doctor may advise him/her to lose weight. A significant number of obese patients with
flat
feet who successfully lose weight experience considerable improvement of symptoms.
Surgical Treatment
Fallen arches may occur with deformities of the foot
bones
. Tarsal coalition is a congenital condition in which the
bones
of the foot do not separate from one another during development in the womb. A child with tarsal coalition exhibits a rigid
flat
foot, which can be painful, notes the patient information website eOrthopod. Surgery may prove necessary to separate the
bones
. Other foot and ankle conditions that cause fallen arches may also require surgery if noninvasive treatments fail to alleviate pain and restore normal function.
Prevention
Sit up straight in a chair with your feet
flat
on the ground. Scrunch up the toes of one foot as if you are trying to grab hold of the floor then use your toes to drag your foot a small distance forwards. Do this a couple of times on each foot, but don?t use your leg muscles to push your foot forward -- the movement should come solely from the muscles in your feet. Sit in a chair and place a cleaning cloth, towel or small ball on the floor at your feet. Use the toes of one foot to grasp the object and lift it off the floor. This action will require you to clench your toes and contract your arch. Once you have lifted the object a little way off the floor, try to throw it in the
air
and catch it by stretching your toes and arch out and upwards. Repeat the exercise several times on both feet. Sit on the floor with your legs straight out in front of you then bend your knees out to either side and place the soles of your feet together so your legs form a diamond. Hold on to your ankles and, keeping your heels together at all times, separate your feet so your toes point out to either side. Open and close your feet in this way several times, making sure your little toes stay in contact with the floor throughout the exercise. Starting in the same position, try separating your heels, keeping your toes together at all times.
After Care
Time off work depends on the type of work as well as the surgical procedures performed. . A patient will be required to be non-weight bearing in a cast or splint and use crutches for four to twelve weeks. Usually a patient can return to work in one to two weeks if they are able to work while seated. If a person's job requires standing and walking, return to work may take several weeks. Complete recovery may take six months to a full year. Complications can occur as with all surgeries, but are minimized by strictly following your surgeon's post-operative instructions. The main complications include infection, bone that is slow to heal or does not heal,
progression
or reoccurrence of deformity, a stiff foot, and the need for further surgery. Many of the above complications can be avoided by only putting weight on the operative foot when allowed by your surgeon.